Home Page
Poetry Competition
ISPS Member Poems
Poem Index by Poet
Poem Index by Title
Poet Bios
ISPS Member Books
Submitting Poems
About ISPS
To Join ISPS
Guestbook
Other Sites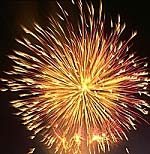 2016 ISPS Poetry Contest Winners
Manningham Contest Winning Poems
The following poems were written by Illinois students who were selected as winners or honorable mentions in Illinois for the Manningham Poetry Contest. They are junior high and high school students who share a love of poetry. Please read and enjoy their work and know that poetry is in good hands for the future.

Tom Moran, chair
Manningham Poetry Contest



by Adrian Cole
I live for what is behind the houses
Grimy walls encircle trees and hills
like a slowly moving poison
I don't remember when I started seeing the beauty in those trees
I suppose they remind me of my veins, the patterns reflect
At night walking the broken bottle streets I look up
Stars and constellations fuel the backdrop of my dreams
I think of how their remains make our blood
The stars and trees are welcoming old friends and I am a new trespasser
My lonely walks at night are more home to me sometimes
Than my bedroom ever could be
I don't want to leave their comfort when I cry
But I am called away by the threat of work
The world is giving up on trees
And stars
And dreams
And dreamers


by Makenna Huff
Light and fragile,
Yet misused and forgotten.
It seems happy now on the outside,
but turns gray on the inside.
Reminiscing on a day of importance,
pondering the consequences.
Longing for the day of perception,
Only dreaming on a time of forgiveness.
For I could retrace over my life,
Or I could sharpen and start at a new point.
Stabilizing every accusation,
Inconsolable to the sight of disappointment.
An unsharpened pencil could mean the difference between making a mark,
or being erased.


by Lindsey Payne
Broken bones heal
Hollow
they are devoid of substance
Blood is not

My Blood won't heal
Acquiesce to a stint
Concede to stagnancy in a sling
Nor face confinement to a gristly cast

The crimson renegade
sustains a muddled heart
with feigned satisfaction
to pump out the pain

How might this intangible break
ever be remedied?
when its harmonic current
is drained of the melody
in the wake of Moses
who parts the Red Sea

My capillaries - bodily roots -
are severed in two
unable to nourish a familiar tree

The Blood trickles
to divergent homes
In the left chamber - a bitter pink realm
In the right chamber - a destitute blue chasm

Proof of this disjunction's permanent damage?
Reparation would yield purple
A faulty hue
Never again
will I swell with red.


by Amber Bou
The white crayon watched the other crayons from inside the cardboard box,
Alone.
While they created masterpieces with the Hands,
It stood, unused and forgotten.
The other crayons laughed and teased,
Calling the white crayon useless.
But despite it all, it would not,
Could not,
Accept that as their fate.
It held on,
And soon enough, their determination paid off.
And a Hand reached for the white crayon.
The other crayons began laughing again,
"What are they thinking?  You can't do anything!"
But the Hand brought the white crayon up to a black canvas,
And created something with the white crayon
A galaxy, with beautiful, delicate white stars,
Something the other crayons could only be envious of.
The other crayons immediately realized
The budding potential growing within the little white crayon through their determination.


by Aaron Brown
Night is a window.
Revealing vast nebula and galaxies afar.
A viewing room of many worlds.
An exhibition of stars.

Night is a window.
A time for humanity to watch comets dance.
As the silver moonlight starts to leave.
The curtain that is sunlight banishes a thousand stars.


by Simone Robinson-Stevens
A soft ring
Fell
Upon the city

The signaling bell
Rang outó

Solemn.

Birds chirped
The first melody
Of the morning

A single
Yawnó

Content.