Home Page
Poetry Competition
ISPS Member Poems
Poem Index by Poet
Poem Index by Title
Poet Bios
ISPS Member Books
Submitting Poems
About ISPS
To Join ISPS
Guestbook
Other Sites
Benefactors ($50)
Tim Breitzmann
Georgiann Foley
Timmothy J. Holt
Jim Lambert
Usha Mahisekar
Diann Martin
James Reiss

Patrons ($30)
David LaRue Alexander
Ann Carlson
David Christensen
Christine Cianciosi
Joan Colby
Robert Coté
Joe Glaser
John Gordon
Larry Hays
Dan Kenny
Sheila Kirscher
Tom Moran
John Quinn
Jenine Ravesloot
Marjorie Rissman
Tom Roby
Ryan Sauers
Nancy Schaefer
Judith Tullis
Gail Vescovi

In Memoriam
Don Cornwell
Patricia Gangas
Chris Holaves
Martha S. Moss
John Pawlik
Paul J. Wolf, Ph.D

Welcome to this Web site for the Illinois State Poetry Society, connecting ISPS members with each other and with the general public. Here you'll find information for and about this group of serious poets. Since June of 2000 we have been posting bimonthly editions of poetry written by ISPS members. All ISPS members are invited to submit a poem each two-month period. (How and when to submit) You are invited to read the ISPS member poems posted in June 2014 as well as previous postings.

To join ISPS through June, , please fill out our Membership Form and mail it with a check for $20.00. You don't have to be an Illinois resident to join ISPS, but you do need to be an ISPS member to have your poems posted in this Web site.
---
Upcoming ISPS Meetings
---
A Message from the President, July, 2014
by Susan T. Moss, ISPS President
Several other ISPS members and I will be attending the NFSPS convention in Salt Lake City in late June. This yearly event, held in varying parts of the country, offers a variety of opportunities to hear informative speakers, meet new poets and visit with those already known from previous years. Energy runs high with anticipation of presentations by fine poets, possibly winning contest awards and sharing optional daily open mic readings.
Energy should also be part of our writing. Recently, I spent a week in a poetry workshop at The Clearing in Door County. Three other ISPS members were also there and shared their work and discussions about writing poetry. One topic was how we fill our poetry with vitality. Some of the ways include keeping a balance or tension such as between gain and loss, past and present, opposites of feelings, levity and seriousness, among many other themes, tones and approaches.
It can be a challenge to find new and fresh approaches to poetically transcribing something calling to us. Early drafts may be list-like in recording the event, feeling or observation and thereby, miss the underlying breath and subtext driving the desire to make a subject more elevated and inspirational. At this juncture, we need to evaluate what drew us to the initial idea and then delve deeper into our intimate self, and the motivating élan that needs to share something with a larger audience.
When I considered how I get energy into my poetry, I took a cause and effect approach. First the idea, thing, etc. emanates its vigor and kindles my interest. Then I write down these initial responses and try to capture the intention and goal to further discover yet a deeper purpose– the soul of the poem. Next, I step back, take a walk or do something else to provide a little time away in order to let the first thoughts marinate and form their own voice that often speaks to me if given a chance.
The following phase is the reworking of the structure, word choice and rhythm that help energize the poem. Eventually, the poem dances or in some way slips off the page into a broader realm of existence, thus combining the message and animation to deliver a poem. At completion, I have tried to capture, hold and then send out to the world a piece of myself that will perhaps also speak to others.
To be a poet is know what and how something affects us. Detecting and defining what motivates an idea, listening to its message and deciphering the code into poetic language become the ultimate challenges and creative joy.
Happy writing,
Susan T. Moss
stm48@hotmail.com
"Last Sunday" Reading, July 27, 2014
The next "Last Sunday" reading at Brewed Awakening on July 27 will feature readings by Donna Pucciani and Judith Valente. Brewed Awakening is located at 19 West Quincy (across from the train station), Westmont, IL. The event will begin at 12:00 noon with a half hour of music by Bill Johnson. The poetry readings will be from 12:30-2:00 PM. Cover charge of $7.00 includes coffee and a snack. There will be an open mic. These readings are sponsored by the Illinois State Poetry Society and Brewed Awakening.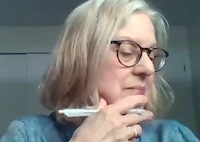 Donna Pucciani's poetry has been published on four continents and translated into Chinese, Japanese and Italian. Her work has appeared in such diverse journals as Journal of the American Medical Association, The Christian Century, Poetry Salzburg, ShiChao Poetry, International Poetry Review, Fifth Wednesday and Atlanta Review. Her fifth and most recent collection of poetry is Hanging Like Hope on the Equinox.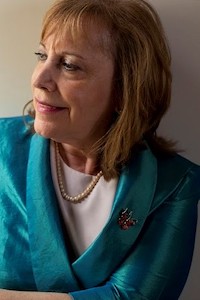 Judith Valente is an award winning poet, journalist and essayist. Her most recent prose book is Atchison Blue: A Search for Silence, a Spiritual Home and a Living Faith. She is also the author of The Art of Pausing: Meditations for the Overworked and Overwhelmed, a book of haiku and reflections, and two poetry collections, most recently Discovering Moons. She reports for national PBS-TV and the NPR affiliate in central Illinois, where she lives.

Poets for August 31, 2014: Al DeGenova and Larry Janowski
Order Distilled Lives, Volume 1, ISPS Poetry Anthology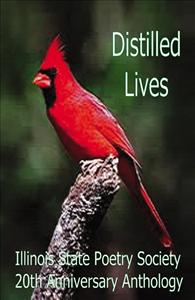 Seventy-five members of Illinois State Poetry Society have, as their 20th anniversary anthology's title promises, distilled life with its vicissitudes and revelations. Poems weave universal themes in rhyme and free verse while presenting fresh, provocative and sometimes metaphysical insights. Humor, pathos, reverie and existentialism, among other diverse tones, combine in this entertaining and insightful collection.
Sneak Peek
To Order
Contact Us
If you have questions or feedback regarding this Web site, please click a link below to send an e-mail to a member of the ISPS Web Committee. We welcome your thoughts.
Alan Harris
Larry Turner
William Marr

Web site design and maintenance by Alan Harris at