Welcome to this Web site for the Illinois State Poetry Society, connecting ISPS members with each other and with the general public. Here you'll find information for and about this group of serious poets. Since June of 2000 we have been posting bimonthly editions of poetry written by ISPS members. All ISPS members are invited to submit a poem each two-month period. (How and when to submit) You are invited to read the ISPS member poems posted in February 2015 as well as previous postings.

To join ISPS through June, , please fill out our Membership Form and mail it with a check for $20.00. You don't have to be an Illinois resident to join ISPS, but you do need to be an ISPS member to have your poems posted in this Web site.
---
Upcoming ISPS Meetings
---
A Message from the President, February, 2015
by Susan T. Moss, ISPS President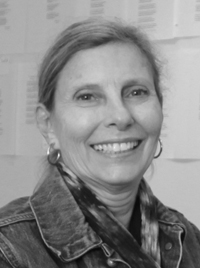 Now that the new year is underway, it could be a good time to make some poetry resolutions. A few examples include participating in this year's poetry month library display with a March 7 deadline.
Another idea is to participate in more open mics at local coffee houses such as Brewed Awakening in Westmont or Madame Zsu Zsu's tea shop in Highland Park, The Café Gallery in Chicago or so many other local places in your own area.
Perhaps this is the year to start sending or send more poems to various national, international and local journals. Duotrope, Poets and Writers Magazine and The Line Break (an online blog) are just a few places to check for submission ideas.
You might even decide to assemble your own work into a chapbook or full-length collection. The poems could be self-published or in cooperation with a publishing house.
Hosting one of a growing number of salons held in private homes is a congenial way to share poems and even add music or art as a combination of celebrat- ing creativity.
Try contacting local bookstores for readings by a small group of poets. Many places are happy to host an evening or weekend afternoon event and also sell the poets' books.
Start another ISPS chapter with members in your area at the local library. Help is available with guidelines and feedback. Participate in more theme-related poetry contests. This year's NFSPS offers many choices as do local contests. Highlandparkpoetry has ongoing opportunities. Also watch for the next ISPS poetry contest this year.
Make a video of you reading personal poetry and send it out to the world. This idea is growing quite popular. Check YouTube for some performance ideas.
Set aside more time to collect and respond to ideas for writing poetry. It helps to have some goals for future work and even places you want to submit the finished pieces or compilation for a personal collection.
With this year still new between first days of winter and early sightings of spring, it is time to consider the quote by Rainer Maria Rilke, "And now we welcome the new year, full of things that have never been."
Happy writing,
Susan T. Moss
stm48@hotmail.com
Susan T. Moss to give readings
Susan T. Moss will be reading from her recently published book, In From The Dark and selected other poems in several locations in March and during Poetry Month.
On March 17, 2015 Susan will be interviewed for "Poetry Today" with Jennifer Dotson of Highland Park Poetry. Check highlandparkpoetry.org for future viewing available.
April 9 she will be sharing a night of poetry with other poets at the Book Stall at Chestnut Court, 811 Elm Street, Winnetka, IL, at 7:00 p.m.
April 15 Susan will be the featured reader at Cafe Gallery in the Gallery Cabaret located at 2020 N. Oakley Avenue, Chicago. The evening starts at 7:00 p.m. with an open mic.
On April 25 Susan will be the featured reader at Madame ZuZu's Tea Shop, 582 Roger Williams Ave., Highland Park, IL at 8:00 p.m.
"Last Sunday" Reading, March 29, 2015
Donna Vorreyer and Deborah Rohde will be featured at Brewed Awakening, 19 West Quincy (across from the train station), Westmont, on Sunday, March 29, 2015 at 12:30 PM. There will also be open mic. Cover charge of $7.00 includes coffee and a snack. The readings are sponsored by the Illinois State Poetry Society and Brewed Awakening.
Donna Vorreyer is the author of A House of Many Windows (Sundress Publications, 2013) as well as six chapbooks, most recently Encantado, a collaboration with artist Matt Kish from Redbird Chapbooks which will be released in April 2015. Her poems have appeared in numerous journals, including Rhino, Sugar House Review, Linebreak, Cider Press Review and Oyez Review. She is an assistant poetry editor for Extract(s), and her second collection is forthcoming from Sundress Publications in 2016.
Deborah Rohde began writing poetry in 2012 when she was struck by the muse after perceiving yellow chrysanthemums as lemon snow cones. Following a thirty-year career in hospital construction management, Ms. Rohde retired from the non-profit corporate universe to pursue her first love of teaching. Ms. Rohde's publishing credits include poems featured in Distilled Lives, Volume 2, YourDailyPoem.com, the Muses Gallery of HighlandParkPoetry.com and the full-length book, Planning and Managing Major Construction Projects; A Guide for Hospitals. Her poetry has earned awards in contests sponsored by local, state and national organizations. She is a frequent participant in poetry open mics around Chicagoland and was selected to read her work in a juried reading sponsored by Oak Brook Library. Ms. Rohde is a member of the Board of Directors of Poets and Patrons and a Fellow in the American Society of Healthcare Executives.
The April 26th reading at Brewed Awakening will feature all the poets who attend. Bring a bunch of poems so you can participate in Hat Trick Poetry. You will get to put one topic (or poetry form) in the hat, and get first chance at reading when your card is drawn. There may be one or two surprises, too, as we celebrate the end of National Poetry Month.
Order Distilled Lives, Volume 1, ISPS Poetry Anthology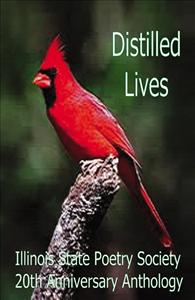 Seventy-five members of Illinois State Poetry Society have, as their 20th anniversary anthology's title promises, distilled life with its vicissitudes and revelations. Poems weave universal themes in rhyme and free verse while presenting fresh, provocative and sometimes metaphysical insights. Humor, pathos, reverie and existentialism, among other diverse tones, combine in this entertaining and insightful collection.
Sneak Peek
To Order
Contact Us
If you have questions or feedback regarding this Web site, please click a link below to send an e-mail to a member of the ISPS Web Committee. We welcome your thoughts.
Alan Harris
Larry Turner
William Marr

Web site design and maintenance by Alan Harris at