Home Page
Poetry Competition
ISPS Member Poems
Poem Index by Poet
Poem Index by Title
Poet Bios
ISPS Member Books
Submitting Poems
About ISPS
To Join ISPS
Guestbook
Other Sites
Benefactors ($50)
Mary Jo Balistreri
Robert Coté
Joe Glaser
Chris Holaves
John Li
Cathy Lou Pearson
James Reiss
Conrad Selznick
Myron Stokes

Patrons ($30)
David LaRue Alexander
William Carey
Christine Cianciosi
Neil Conlisk
Dan Fitzgerald
Georgiann Foley
Marilyn Giese
John Gordon
Lynne Handy
Larry Hays
Katherine Hutchinson
Sheila Kirscher
Jim Lambert
Pam Larson
Bonnie Leer
Tom Moran
Ina Perlmuter
Jenene Ravesloot
Marjorie Rissman
Tom Roby
Rick Sadler
Nancy Schaefer
Irfanulla Shariff
Richard Shaw
Judith Tullis

In Memoriam
Sally Hanson Calhoun
Nancy Jean Carrigan
David Christensen
Don Cornwell
Phillip Egelston
Patricia Gangas
Chris Holaves
Glenna Holloway
Usha Mahisekar
John Mahoney
Marguerite McClelland
Martha S. Moss
John Pawlik
Doyle Raymond Vines
Paul J. Wolf

Welcome to this Web site for the Illinois State Poetry Society, connecting ISPS members with each other and with the general public. Here you'll find information for and about this group of serious poets. Since June of 2000 we have been posting bimonthly editions of poetry written by ISPS members. All ISPS members are invited to submit a poem each two-month period. (How and when to submit) You are invited to read the ISPS member poems posted in October 2016 as well as previous postings.

To join ISPS through June, , please fill out our Membership Form and mail it with a check for $20.00. You don't have to be an Illinois resident to join ISPS, but you do need to be an ISPS member to have your poems posted in this Web site.
---
Upcoming ISPS Meetings
---
A Message from the President, August, 2016
by Susan T. Moss, ISPS President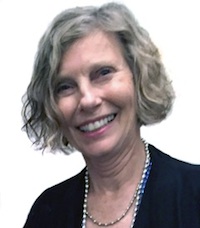 As we finish the summer season and begin all the possibilities autumn offers in the world of poetry, much has been underway with preparing our next membersí anthology, sponsoring the annual poetry contest and planning for a November gala. Itís a good time to be a participant in ISPS and meeting with long-time members and many new ones.
Our annual poetry contest deadline is October 15, and details can be found on page 5 of the ISPS newsletter. The categories offer potential for interesting and challenging poetry from both member and nonmember poets. New judges from several states will participate in reading blind entries. Jim Lambert is presently receiving submissions.
The creation of Distilled Lives volume 3 includes the efforts of a committee to choose poems from the sixty-eight poets who submitted work. Blurb writers for the back cover have been chosen as well as a photo for the front cover. Editors have worked carefully on content and format details. The first launch of the books will be at the November Gala.
Speaking of the Gala, this event will be the second time we have joined together for a congenial and informative day-long event at the Park Ridge Country Club. It also marks the twenty-fifth anniversary of our charter membership with NFSPS. The location offers easy access off of Oakton and Touhy plus abundant free parking. There is an elevator to the second floor where we shall have two spacious rooms. The day will start with a continental breakfast and registration followed by our first presenter, Lee Gurga, who plans to discuss contemporary haiku. After lunch Mark Devorak will offer songs and poetry of Illinois poet Carl Sandburg. The third presentation of the day involves a panel discussion by three people with various publishing experiences. Audience participation is invited as well. Reading our poems from the new anthology and an open mic complete the day. Also, start sorting through your books, both poetry and other appropriate volumes, to share in a book swap. The cost for the Gala will be thirty-five dollars, and further details are forthcoming.
A line from The Great Gatsby suggests that fall is when we start over again, and so too, new ideas expressed through our poetry await each of us.
Happy writing,
Susan T. Moss
stm48@hotmail.com
"Last Sunday" Reading, October 30, 2016
Two highly regarded Chicago-area poets, Annmarie OíConnell and Patrick Dunn, will be featured at The Brewed Awakening, 19 W. Quincy Street, Westmont, on Sunday, October 30. The readings begin at 12:30 p.m. and run (with open mic) until 2 pm. A cover charge of $10 includes a beverage and snack. Bring a couple of your own poems to share.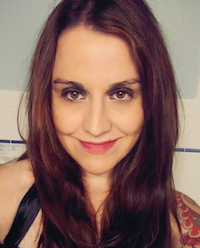 Annmarie O'Connell is a lifelong resident of the south side of Chicago. Her work has appeared or is forthcoming with Sixth Finch, Vinyl Poetry, Slipstream Press, Verse Daily, and many other wonderful journals. She is the author of Eleanor published by dancing girl press. Her first full length manuscript Your Immaculate Heart was released at this yearís AWP with Trio House Press. She can also be found at AnnMarieOConnell.com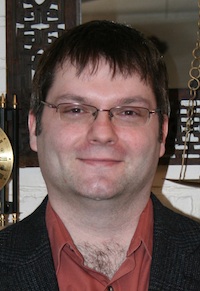 Patrick Dunn is an associate professor of English at Aurora University, where he teaches classes in linguistics, stylistics, and creative writing. He is the author of four books on esoteric spirituality and a book of poetry, entitled Second Person. His poetry has appeared in Fifth Wednesday, Poetry Sky, and Edgz. His work has been translated into several languages, including Czech, Russian, and Chinese. His poetry has won the Founders Prize, and his second book won the COVR award. He is currently working on a translation of the Orphic Hymns from Greek to English.
Order Distilled Lives, Volume 1, ISPS Poetry Anthology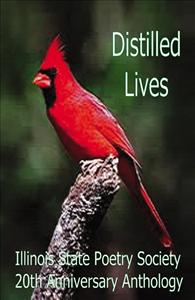 Seventy-five members of Illinois State Poetry Society have, as their 20th anniversary anthology's title promises, distilled life with its vicissitudes and revelations. Poems weave universal themes in rhyme and free verse while presenting fresh, provocative and sometimes metaphysical insights. Humor, pathos, reverie and existentialism, among other diverse tones, combine in this entertaining and insightful collection.
Sneak Peek
To Order
Order Distilled Lives, Volume 2, ISPS Poetry Anthology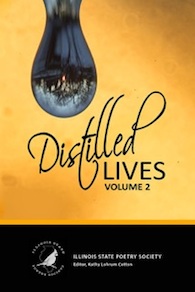 Distilled Lives, Volume 2, is a rich and diverse collection of poetry from members of the Illinois State Poetry Society. Represented in the anthology are new word-crafters alongside poets in their nineties who have been writing throughout their lives. There are first-timers as well as Pulitzer Prize and National Book Award nominee James Reiss and the prolific Joan Colby and Jacob Erin-Cilberto, each with more than a dozen volumes to their credit. You will find formal forms, poems with stylized messages, rhymed lines, and prose-poem paragraphs.The lives distilled here offer a panoply of poetic style and individual creativity, a challenging and comforting gift of words offered by eighty-one representatives of ISPS.
To Sample and Order at Amazon.com
Contact Us
If you have questions or feedback regarding this Web site, please click a link below to send an e-mail to a member of the ISPS Web Committee. We welcome your thoughts.
Web site design and maintenance by Alan Harris at