Home Page
Poetry Competition
ISPS Member Poems
Poem Index by Poet
Poem Index by Title
Poet Bios
ISPS Member Books
Submitting Poems
About ISPS
To Join ISPS
Guestbook
Other Sites
Benefactors ($50)
Bruce Amble
Lampis Anagnostopoulos
Michael Eddie Anderson
Tim Breitzmann
Robert Coté
Georgiann Foley
Jim Lambert
Pam Larson
John Li
Usha Mahisekar
James Reiss

Patrons ($30)
David LaRue Alexander
Ann Carlson
Christine Cianciosi
Joan Colby
Joe Glaser
John Gordon
Larry Hays
Dan Kenny
Sheila Kirscher
Tom Moran
Ina Perlmuter
Marcia Pradzinski
John Quinn
Jenine Ravesloot
Marjorie Rissman
Tom Roby
Ryan Sauers
Nancy Schaefer
Irfanulla Shariff
Sharon Simmons
Judith Tullis
Gail Vescovi

In Memoriam
Sally Hanson Calhoun
Nancy Jean Carrigan
David Christensen
Don Cornwell
Patricia Gangas
Chris Holaves
Martha S. Moss
John Pawlik
Paul J. Wolf

Welcome to this Web site for the Illinois State Poetry Society, connecting ISPS members with each other and with the general public. Here you'll find information for and about this group of serious poets. Since June of 2000 we have been posting bimonthly editions of poetry written by ISPS members. All ISPS members are invited to submit a poem each two-month period. (How and when to submit) You are invited to read the ISPS member poems posted in April 2015 as well as previous postings.

To join ISPS through June, , please fill out our Membership Form and mail it with a check for $20.00. You don't have to be an Illinois resident to join ISPS, but you do need to be an ISPS member to have your poems posted in this Web site.
---
Upcoming ISPS Meetings
---
A Message from the President, April, 2015
by Susan T. Moss, ISPS President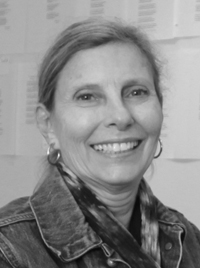 As we drift into warmer days and ease of moving beyond housebound routines, I hope that you are going to respond to a recent survey of ISPS members about a possible future gathering to celebrate poetry. The three possible locations include the Chicago area, Pontiac or Springfield. This event could be one day or could be over a couple of days. Workshops, opportunities to read poetry and many yet-to-be decided plans would be offered. Please respond by hardcopy to the ISPS secretary, Wilda Morris, 499 Falcon Ridge Way, Bolingbrook, IL 60440 or by email to ISPS.PamL@gmail.com.
Another way to participate in sharing poetry is to attend this year's National Federation of State Poetry Societies convention in St. Petersburg, Florida, from June 24-28. Several ISPS members plan to attend interesting workshops and enjoy camaraderie with new and known poets.
On the subject of sharing poetry, I was recently at two different events where cento poetry was written and presented. Cento is the Latin word for "patchwork," and this type of poetry borrows lines from other poets to create a new poem. Variations of this could be phrases rather than a whole line, and even using your own work might be a good challenge. It's important to clarify that the new poem is a cento or modification, however.
One more idea for trying something fresh for spring is to write a poem that will fit on a postcard and which relates to the picture on the card. It could be a persona poem from a traveler or a response to something observed or felt relating to the scene and perhaps include a salutation to a real or fictional reader.
Now that the blooming season has arrived, we might find new inspiration in the surprise of blue scilla waving like inland seascapes over lawns and parkways. Perhaps the call of cardinals and other birds awakens us from winter's long nights. It's surely a time when we find fresh reminders of life reinventing itself, just as we too discover ways and words to celebrate beginnings. As recently deceased poet Steve Kowit stated, "Let it all influence you."
Happy writing,
Susan T. Moss
stm48@hotmail.com
Doreen Ambrose-Van Lee's poetry features in "The Project(s)"
ISPS member Doreen Ambrose-Van Lee's poetry will be featured in the world premiere of "The Project(s)," written by American Theater Company's Artistic Director PJ Paparelli and Joshua Jaeger and conceived and directed by PJ Paparelli.
For over 50 years, Chicago led the nation in urban renewal by transforming its slums into modern high-rise communities. Today, a handful remain. Combining a cappella music, dance, and multi-media with verbatim text taken from over 100 interviews, Artistic Director PJ Paparelli creates a groundbreaking documentary experience that illuminates the communities deep inside the walls of public housing and asks, "What is America's responsibility to its poor?"
Previews begin on Friday, April 24. Tickets start at $38. Call the box office at 773.409.4125 or visit online at www.atcweb.org to reserve your tickets today!
"The Project(s)" runs at American Theater Company in Chicago from April 24 through May 24th.
"Last Sunday" Reading, May 31, 2015
Two highly regarded out-of-state poets, Wisconsinite Mary Jo Balistreri and Iowan Mike Bayles, will be featured at Brewed Awakening, 19 West Quincy (across from the train station), Westmont, on Sunday, May 31, 2015 at 12:30 PM. There will also be open mic. Cover charge of $7.00 includes coffee and a snack. Bill Johnson will provide music from noon until 12:30. The readings are sponsored by the Illinois State Poetry Society and Brewed Awakening.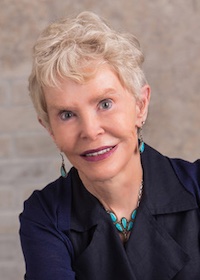 Mary Jo Balistreri has two full books of poetry, Joy in the Morning and gathering the harvest published by Bellowing Ark Press, and a chapbook, Best Brothers, published by Tiger's Eye Press. She has recent work in Parabola, The Hurricane Press, Plainsongs, The Tiger's Eye, Avocet, Crab Creek Review, Quill and Parchment, The Heron's Nest, Acorn, and A Hundred Gourds. Poetrystorehouse has offered videos and a sound scape of two of her poems. She has six Pushcart nominations, and two Best of the Net. She was one of the poetry judges for Arizona writers. Two of her favorite venues are Wilda's Blogspot and Grace River Poets, an outreach for women's shelters, churches, and schools. Please visit her at maryjobalistreripoet.com.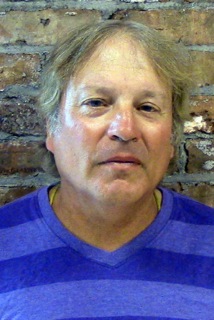 Mike Bayles lives and writes on the Iowa side of the Mississippi River. His poetry is about different connections to Midwest settings, both rural settings and towns. His first poetry collection, Threshold, is mostly about his ties to Iowa. Threshold won the 2013 Book of the Year Award from Rockford Writers' Guild. Mike's second collection, The Rabbit House, focuses on nuances of small town living. His poetry and short stories are widely published in literary magazines and anthologies. He has twice won the Quad Cities Senior Olympic short story competition, and has been the winner of the Midwest Writing Center poetry competition.
Order Distilled Lives, Volume 1, ISPS Poetry Anthology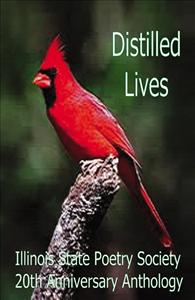 Seventy-five members of Illinois State Poetry Society have, as their 20th anniversary anthology's title promises, distilled life with its vicissitudes and revelations. Poems weave universal themes in rhyme and free verse while presenting fresh, provocative and sometimes metaphysical insights. Humor, pathos, reverie and existentialism, among other diverse tones, combine in this entertaining and insightful collection.
Sneak Peek
To Order
Contact Us
If you have questions or feedback regarding this Web site, please click a link below to send an e-mail to a member of the ISPS Web Committee. We welcome your thoughts.
Alan Harris
Larry Turner
William Marr

Web site design and maintenance by Alan Harris at