A Message from the President, July, 2015
by Susan T. Moss, ISPS President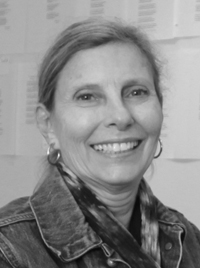 Summer is moving steadily forward, and one of the mileposts is the annual National Federation of State Poetry Societies convention. This year's event was a very successful gathering held in St. Petersburg, Florida. ISPS had nine attending members who enjoyed the various presentations including cowboy poetry read by a horse-riding, cow-roping Florida wrangler to writing surrealistic poems at the Dali Museum.
Peter Meinke, the new poet laureate of Florida, read as did nationally known Lola Haskins plus several other Florida poets. In addition, several couples presented a panel to discuss how they negotiate their respective artistic lives together.
One of the highlights of this year's convention was the number of Illinois poets who won awards from honorable mentions to first place. Our unofficial count at the convention was twenty-nine awards in varying categories. We also had three Manningham winners. A special congratulations to Max Seifert for his winning chapbook, The Hole of Everything, Nebraska.
After hearing two different approaches to cowboy poems by the aforementioned Doyle James Rigdon, and another poet, Sean Sexton, the concept of regionalism (place) as a poetry genre opens many content opportunities. Within this type of writing, culture and ethnicity might also influence the material. If we look at our own local neighborhoods, there may be different influences that can offer dialects, jargon, landscape, customs, food and so forth that can add new ways to address the familiar and produce a sublimity in our writing.
Another avenue to creating new work might be trying three techniques of surrealist poetry: automatic writing (just write everyday about something), dreams (interpretation of personal dreams), and juxtaposing realities (taking apart what's "real" and reassembling it in creative ways). Another approach to making new work is erasure poetry. Pick basically any written work and start to remove words or parts of them until there is some kind of final piece that offers something different than the original material offered. This type of exercise is part of the "found poetry" genre.
Whether it's fantastical content, local character or many other approaches to creating poems, one of the gifts poetry can offer is the preservation of personal and community history and as Meinke stated, "emotional history of the world."
Happy writing,
Susan T. Moss
stm48@hotmail.com
Poets will be featured at Brewed Awakening, 19 West Quincy (across from the train station), Westmont, on Sunday, August 30, 2015 at 12:30 PM. There will also be open mic. Cover charge of $7.00 includes coffee and a snack.The readings are sponsored by the Illinois State Poetry Society and Brewed Awakening.