Home Page
Poetry Competition
ISPS Member Poems
Poem Index by Poet
Poem Index by Title
Poet Bios
ISPS Member Books
Submitting Poems
About ISPS
To Join ISPS
Guestbook
Other Sites
Benefactors ($50)
Mary Jo Balistreri
Robert Coté
Joe Glaser
Chris Holaves
John Li
Usha Mahisekar
Cathy Lou Pearson
James Reiss
Myron Stokes

Patrons ($30)
David LaRue Alexander
William Carey
Christine Cianciosi
Neil Conlisk
Dan Fitzgerald
Georgiann Foley
Marilyn Giese
John Gordon
Lynne Handy
Larry Hays
Katherine Hutchinson
Sheila Kirscher
Jim Lambert
Bonnie Leer
Tom Moran
Ina Perlmuter
Marjorie Rissman
Nancy Schaefer
Irfanulla Shariff
Richard Shaw
Judith Tullis

In Memoriam
Sally Hanson Calhoun
Nancy Jean Carrigan
David Christensen
Don Cornwell
Patricia Gangas
Chris Holaves
Glenna Holloway
John Mahoney
Marguerite McClelland
Martha S. Moss
John Pawlik
Doyle Raymond Vines
Paul J. Wolf

Welcome to this Web site for the Illinois State Poetry Society, connecting ISPS members with each other and with the general public. Here you'll find information for and about this group of serious poets. Since June of 2000 we have been posting bimonthly editions of poetry written by ISPS members. All ISPS members are invited to submit a poem each two-month period. (How and when to submit) You are invited to read the ISPS member poems posted in April 2016 as well as previous postings.

To join ISPS through June, , please fill out our Membership Form and mail it with a check for $20.00. You don't have to be an Illinois resident to join ISPS, but you do need to be an ISPS member to have your poems posted in this Web site.
---
Upcoming ISPS Meetings
---
A Message from the President, April, 2016
by Susan T. Moss, ISPS President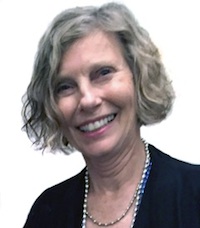 Now that April's Poetry Month has passed, we can review some ISPS events and accomplishments. This year members' poetry was in fifteen libraries throughout the state along with some of our poetry on free bookmarks. There was a shared reading with artwork at the Lisle library and an interview about ISPS and poetry aired Sunday April 17 on The Arts Section of WDCB 90.9 which can be heard by clicking here. On the topic of celebrating poetry and poets, it is a good time to thank all the board members and webmasters for all their many efforts to keep our society vibrant and constantly growing. Thanks also to all the members who contribute their talents and enthusiasm.
As poets, we frequently seek the next idea for a poem, perhaps in an experimental form. We may discover a reoccurring theme or explore something that motivates us to simply put one foot in front of the other. In March I had the opportunity to hear poet Richard Blanco, who read at President Obama's second inauguration, read some of his work at Hill-Stead Museum in Connecticut. Before the presentation, I had a conversation with him about his poetry that is often about the theme of seeking "home." Blanco has lived in many places and claims Cuba and Spain as part of his heritage but now spends his time in Maine and New York City. The rich texture and insightful exploration of his work seek to define and confront what seems to elude his sense of peaceful belonging.
With careful scrutiny of our own poetry, we might be able to find personal motifs that start to take shape through various memories, stories, observations or conversations such as in Richard Blanco's poetry of longing. Thus, there is often more to our poetry than first appears when randomly read. If we want to better understand ourselves, it is useful to look with an objective eye at our work, and as the artist Wolf Kahn said, we should always "start out with a capacity for enthusiasm." Then, beyond the deeper transitions and feelings, we might see the possibility of a first or another book starting to coalesce. Whatever our endeavors, it is all good, all worth the effort to pin words on the page and contribute to a global conversation.
Happy writing,
Susan T. Moss
stm48@hotmail.com
"Last Sunday" Reading, May 29, 2016
Chicago poets Jetara Perry and Anthony D. Green will be featured at Brewed Awakening, 19 West Quincy (across from the train station), Westmont, on Sunday, May 29, 2016, at 12:30 PM. There will also be an open mic. Cover charge of $10.00 includes coffee (even the special ones) and a snack. The event is sponsored by the Illinois State Poetry Society and Brewed Awakening.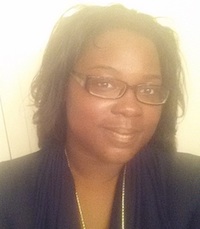 Jetara Perry is the author of Imperfect Angel: Her Journey to Womanhood and the president of the Imperfect Angels Organization. Jetara's debut book Imperfect Angel was inspired by true events that Jetara used to create a connection to her readers in this poetically written story. Jetara has been writing, reading and/or performing poetry for over 13 years. Jetara loves writing, reading, traveling and motivating young women. Jetara started her non-profit organization Imperfect Angels in January 2016 to help young women in the Chicagoland areas with college-prep, self-confidence, self-respect, community involvement and much more! You can find Jetara on Twitter & Instagram (@JetaraPerry).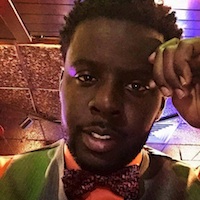 Anthony D. Green is a Profound Author, Poet and CEO of Love's Signatures Media Group. His life's zeal is expressing from his heart all aspects of love, from the beginning, to the bedroom. Under the Pseudonym "Love Personified", Anthony wholeheartedly conveys a deep love for the woman of his dreams. In his book Dear Future Wife, he takes time to express the inner longing, prayers, and confides in her his fears and worries, and also breathes life into a love yet experienced. He has been a spoken word artist for 8 years now, performing in various states, delivering his message that love still lives. He is the author of two international books that have created a platform for him to express his gift.
Order Distilled Lives, Volume 1, ISPS Poetry Anthology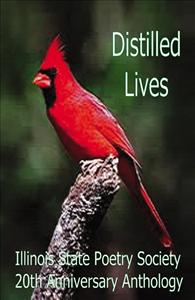 Seventy-five members of Illinois State Poetry Society have, as their 20th anniversary anthology's title promises, distilled life with its vicissitudes and revelations. Poems weave universal themes in rhyme and free verse while presenting fresh, provocative and sometimes metaphysical insights. Humor, pathos, reverie and existentialism, among other diverse tones, combine in this entertaining and insightful collection.
Sneak Peek
To Order
Order Distilled Lives, Volume 2, ISPS Poetry Anthology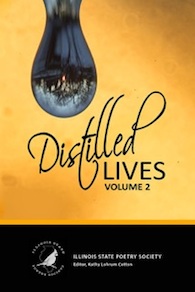 Distilled Lives, Volume 2, is a rich and diverse collection of poetry from members of the Illinois State Poetry Society. Represented in the anthology are new word-crafters alongside poets in their nineties who have been writing throughout their lives. There are first-timers as well as Pulitzer Prize and National Book Award nominee James Reiss and the prolific Joan Colby and Jacob Erin-Cilberto, each with more than a dozen volumes to their credit. You will find formal forms, poems with stylized messages, rhymed lines, and prose-poem paragraphs.The lives distilled here offer a panoply of poetic style and individual creativity, a challenging and comforting gift of words offered by eighty-one representatives of ISPS.
To Sample and Order at Amazon.com
Contact Us
If you have questions or feedback regarding this Web site, please click a link below to send an e-mail to a member of the ISPS Web Committee. We welcome your thoughts.
Web site design and maintenance by Alan Harris at