Home Page
Poetry Competition
ISPS Member Poems
Poem Index by Poet
Poem Index by Title
Poet Bios
ISPS Member Books
Submitting Poems
About ISPS
To Join ISPS
Guestbook
Other Sites
Benefactors ($50)
Mary Jo Balistreri
Robert Coté
Joe Glaser
Chris Holaves
Cathy Lou Pearson
Ina Perlmuter
Conrad Selznick
Myron Stokes

Patrons ($30)
David LaRue Alexander
William Carey
Christine Cianciosi
Carole Croll
Dan Fitzgerald
Georgiann Foley
Marilyn Giese
Lynne Handy
Larry Hays
Katherine Hutchinson
Lee Johnson
Sheila Kirscher
Jim Lambert
Pam Larson
Tom Moran
Jenene Ravesloot
Marjorie Rissman
Tom Roby
Rick Sadler
Nancy Schaefer
Irfanulla Shariff
Richard Shaw
Judith Tullis
Arthur Voellinger

In Memoriam
Sally Hanson Calhoun
Nancy Jean Carrigan
David Christensen
Don Cornwell
Phillip Egelston
Patricia Gangas
Chris Holaves
Glenna Holloway
Usha Mahisekar
John Mahoney
Marguerite McClelland
Martha S. Moss
John Pawlik
James Reiss
Marge Samuel
Doyle Raymond Vines
Paul J. Wolf



Welcome to this Web site for the Illinois State Poetry Society, connecting ISPS members with each other and with the general public. Here you'll find information for and about this group of serious poets. Since June of 2000 we have been posting bimonthly editions of poetry written by ISPS members. All ISPS members are invited to submit a poem each two-month period. (How and when to submit) You are invited to read the ISPS member poems posted in August 2017 as well as previous postings.

To join ISPS through June, , please fill out our Membership Form and mail it with a check for $20.00. You don't have to be an Illinois resident to join ISPS, but you do need to be an ISPS member to have your poems posted in this Web site.
---
Upcoming ISPS Meetings
---
A Message from the President, July, 2017
by Susan T. Moss, ISPS President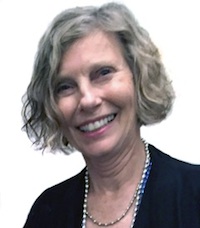 July 1 marked the beginning of a new two-year term for ISPS board members including chapter facilitators who will be chosen at upcoming chapter meetings. We shall be keeping the same officers with the exception of Wilda Morris who retired and contributed a great deal as the past secretary. We welcome our new secretary, Melissa Huff, who will attend her first board meeting in August. Tom Moran will continue as the Manningham contest chairman but has stepped down as a member-at-large. Thank you to all who have served these past two years.
I recently participated in a week-long poetry workshop in Wisconsin and had the opportunity to join with others who also wanted to hone their work and share ideas. While it can be difficult to write poetry in twelve-minute exercises, work might evolve from those "on demand" sketches. As the week progressed, it became a little easier when able to give myself over to the creative process and supportive group energy. At the end of the session, I had three new poems.
However, it's important to seek one's own company and discover new slants on ideas and wordplay. Those many solitary hours are necessary for contemplation that comes with talking to oneself. For many poets, the combination of sharing critique sessions or even attending short workshops lasting just a couple of hours plus alone time can be rewarding.
Besides taking in the warmth of the season, we need to be good keepers of our poetic gardens and consider what the poet Robert Herrick suggested: "Gather ye rosebuds while ye may/Old Time is still a-flying."
Happy writing,
Susan T. Moss
stm48@hotmail.com
"Last Sunday" Reading, August 27, 2017
On Sunday, August 27, 2017 Mike Bayles and Joe Chambers will be reading their poems at the "Last Sunday" reading sponsored by the Illinois State Poetry Society and Brewed Awakening, the coffee shop in Westmont. The event will be from 12:30 p.m. to 2:00 p.m. and includes an open mic. The $10 cover charge entitles each person to coffee or other beverage and a snack. Brewed Awakening is located at 19 West Quincy, across from the METRA station in Westmont.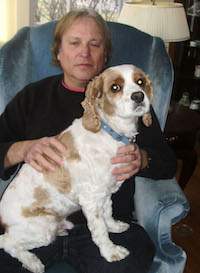 Mike Bayles is the author of Breakfast at the Good Hope Home (918 Studio Press.) This is a literary collage, telling a story about a son visiting his Alzheimer's father in the nursing home, and loss of the family life he's known. He is also the author of three books of poetry: The Harbor I Seek, The Rabbit House, and Threshold. He enjoys his associations with the Quad Cities' writing community, and with the Rockford Writers' Guild.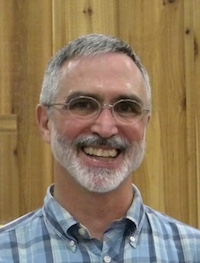 Joe Chambers lives with his wife, Shelley, in Davenport, Iowa, part of the Quad Cities metro area that straddles the Mississippi River. He was born and raised in north central Iowa, one of eight children. Joe received B.S. and M.A. degrees from the University of Iowa, worked as a political staffer for three years, has since been a financial advisor. He and his family moved to the Quad Cities in 1993. Joe's poems have been published in Off Channel and Lyric Iowa. Other interests include history, football, learning to speak French and to play the piano. Joe and Shelley are empty-nesters in a 109-year old house whose architecture and view of the Mississippi River compensate for the time, energy, and money it devours.
Order Distilled Lives, Volume 3, ISPS Poetry Anthology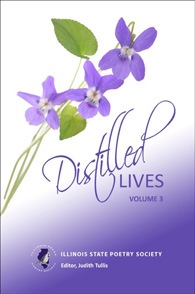 Distilled Lives, Volume 3, showcases the talented voices of sixty-seven Illinois State Poetry Society member poets who deal in a variety of styles about personal catastrophes and triumphs, grounded by the seasons and values of America's heartland. Quiet pleasures along with quiet griefs are given the same dose of wit and wisdom honed by the work of those with rolled-up sleeves in overalls as well as those with daily commuter passes in briefcases. This is a collection of powerful human stories lived with uniquely Midwestern ethics.
To Sample and Order at Amazon.com
Order Distilled Lives, Volume 2, ISPS Poetry Anthology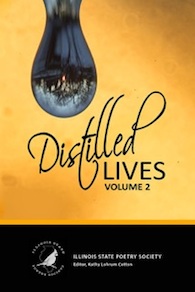 Distilled Lives, Volume 2, is a rich and diverse collection of poetry from members of the Illinois State Poetry Society. Represented in the anthology are new word-crafters alongside poets in their nineties who have been writing throughout their lives. There are first-timers as well as Pulitzer Prize and National Book Award nominee James Reiss and the prolific Joan Colby and Jacob Erin-Cilberto, each with more than a dozen volumes to their credit. You will find formal forms, poems with stylized messages, rhymed lines, and prose-poem paragraphs.The lives distilled here offer a panoply of poetic style and individual creativity, a challenging and comforting gift of words offered by eighty-one representatives of ISPS.
To Sample and Order at Amazon.com
Order Distilled Lives, Volume 1, ISPS Poetry Anthology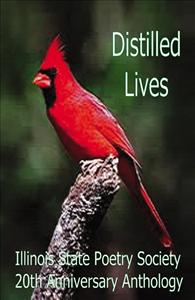 Seventy-five members of Illinois State Poetry Society have, as their 20th anniversary anthology's title promises, distilled life with its vicissitudes and revelations. Poems weave universal themes in rhyme and free verse while presenting fresh, provocative and sometimes metaphysical insights. Humor, pathos, reverie and existentialism, among other diverse tones, combine in this entertaining and insightful collection.
Sneak Peek
To Order



Contact Us
If you have questions or feedback regarding this Web site, please click the link below to send us an e-mail. We welcome your thoughts.
Web site design and maintenance by Alan Harris at