Home Page
Poetry Competition
ISPS Member Poems
Poem Index by Poet
Poem Index by Title
Poet Bios
ISPS Member Books
Submitting Poems
About ISPS
To Join ISPS
Guestbook
Other Sites
Benefactors ($50)
Michael Eddie Anderson
Tim Breitzmann
Georgiann Foley
Timmothy J. Holt
Jim Lambert
Pam Larson
Usha Mahisekar
Diann Martin
James Reiss

Patrons ($30)
David LaRue Alexander
Ann Carlson
David Christensen
Christine Cianciosi
Joan Colby
Robert Coté
Joe Glaser
John Gordon
Larry Hays
Dan Kenny
Sheila Kirscher
Tom Moran
Marcia Pradzinski
John Quinn
Jenine Ravesloot
Marjorie Rissman
Tom Roby
Ryan Sauers
Nancy Schaefer
Judith Tullis
Gail Vescovi

In Memoriam
Nancy Jean Carrigan
David Christensen
Don Cornwell
Patricia Gangas
Chris Holaves
Martha S. Moss
John Pawlik
Paul J. Wolf, Ph.D

Welcome to this Web site for the Illinois State Poetry Society, connecting ISPS members with each other and with the general public. Here you'll find information for and about this group of serious poets. Since June of 2000 we have been posting bimonthly editions of poetry written by ISPS members. All ISPS members are invited to submit a poem each two-month period. (How and when to submit) You are invited to read the ISPS member poems posted in August 2014 as well as previous postings.

To join ISPS through June, , please fill out our Membership Form and mail it with a check for $20.00. You don't have to be an Illinois resident to join ISPS, but you do need to be an ISPS member to have your poems posted in this Web site.
---
Upcoming ISPS Meetings
---
A Message from the President, August, 2014
by Susan T. Moss, ISPS President
The big news is the publication of our second volume of Distilled Lives containing eighty-one of our members' poetry. It also has wonderful blurbs by Kevin Stein, Illinois Poet Laureate; Estella Lauter, Door County Poet Laureate; Jeremy Downes, most recent past President of NFSPS; and Ralph Hamilton, Rhino Poetry Editor. If you didn't submit this year, consider the next opportunity and in the meantime, get an anthology to enjoy reading an exciting variety of poems.
Now that the annual NFSPS convention is over, Judith Tullis, Kathy Cotton, Jim Lambert, Gary Ketchum, Amy Jo Zook and I have several good poetry-related ideas and also ways that might enrich what ISPS could offer its members. Next year's gathering sounds very promising and will be held in St. Petersburg, Florida.
Some highlights of this year's presentations might be useful or at least interesting. For example, Rob Carney mentioned that our poems could help deconstruct myths, but we should consider creating our own primal myths and origin stories. Poems can also make someone or something special. They offer ways to turn a complex idea into the familiar and find a name for the shadows of our lives. Each effort should incorporate action verbs and avoid "flourish."
Diane Glancy stated that we need to "order the disorder" of our ideas and express the heartbeat of a poem. The outcome is a mediation between "a hostile world and us" as Picasso also tried to achieve in his art.
A lecture by Joel Long emphasized reaching beyond self to write something new and then discover what we didn't know before the poem took us there. We gather the things we need and refer to them through images, ideas, theme and story details. Follow the sound of the poem to attain the music it holds.
Good poems, according to Lance Larson, need a "volta" (turn). This is a sudden leap to a different terrain – the heart that reconfigures the poem. Shakespeare's sonnets offer examples with pithy moments as does haiku in the second or possibly third line. The juxtaposition of two opposites often work to setup a turn, and there can be more than one in longer poems.
Perhaps, as the proverbial saying states, "there is nothing new under the sun"; however, there is much to learn, construct and enjoy in the forging of poetry.
Happy writing,
Susan T. Moss
stm48@hotmail.com
"Last Sunday" Reading, September 28, 2014
The next "Last Sunday" reading at Brewed Awakening on September 28 will feature readings by Maureen Tolman Flannery and Carol Kanter. Brewed Awakening is located at 19 West Quincy (across from the train station), Westmont, IL. The event will begin at 12:00 noon with a half hour of music by Bill Johnson. The poetry readings will be from 12:30-2:00 PM. Cover charge of $7.00 includes coffee and a snack. There will be an open mic. These readings are sponsored by the Illinois State Poetry Society and Brewed Awakening.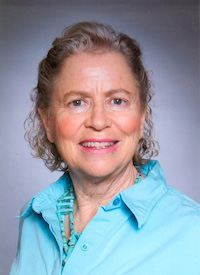 Maureen Tolman Flannery is the author of seven books of poetry, including Tunnel into Morning, Destiny Whispers to the Beloved, A Fine Line, Ancestors in the Landscape. A Chicago poet raised on a Wyoming sheep ranch, she maintains strong artistic ties to the American West and Latin America. More than five hundred of her poems have been published in anthologies, journals, literary reviews, and on-line publications, among them: North American Review, Xavier Review, Winning Writers, BorderSenses, Wisconsin Review, Birmingham Poetry Review, Santa Fe Literary Review, Calyx, Pedestal, and Atlanta Review.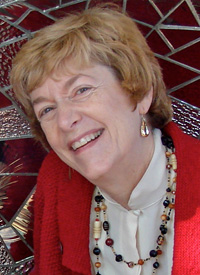 Carol Kanter's poetry has appeared in numerous literary journals and anthologies. Atlanta Review gave her International Merit Awards in 1998, 2003 and 2005 before publishing two of her poems. Finishing Line Press published her two chapbooks: Out of Southern Africa (2005); and Chronicle of Dog (2006). Two poetry books—No Secret Where Elephants Walk, and Where the Sacred Dwells, Namaste (DualArts Press, 2010 and 2012) marry Carol's poems to her husband's photography from Africa and from India, Nepal and Bhutan. (See www.DualArtsPress.com). Carol has a B.A. in biology, an M.A. in Clinical Social Work, and a Ph.D. in Counseling Psychology. Her psychotherapy practice is in Evanston, IL.
Order Distilled Lives, Volume 1, ISPS Poetry Anthology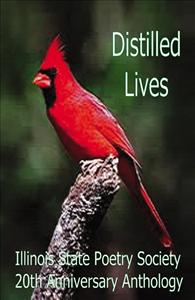 Seventy-five members of Illinois State Poetry Society have, as their 20th anniversary anthology's title promises, distilled life with its vicissitudes and revelations. Poems weave universal themes in rhyme and free verse while presenting fresh, provocative and sometimes metaphysical insights. Humor, pathos, reverie and existentialism, among other diverse tones, combine in this entertaining and insightful collection.
Sneak Peek
To Order
Contact Us
If you have questions or feedback regarding this Web site, please click a link below to send an e-mail to a member of the ISPS Web Committee. We welcome your thoughts.
Alan Harris
Larry Turner
William Marr

Web site design and maintenance by Alan Harris at