Home Page
Poetry Competition
ISPS Member Poems
Poem Index by Poet
Poem Index by Title
Poet Bios
ISPS Member Books
Submitting Poems
About ISPS
To Join ISPS
Guestbook
Other Sites
Benefactors ($50)
Bruce Amble
Lampis Anagnostopoulos
Michael Eddie Anderson
Tim Breitzmann
Robert Coté
Georgiann Foley
Jim Lambert
Pam Larson
John Li
Usha Mahisekar
James Reiss

Patrons ($30)
David LaRue Alexander
Ann Carlson
Christine Cianciosi
Joan Colby
Joe Glaser
John Gordon
Larry Hays
Dan Kenny
Sheila Kirscher
Tom Moran
Ina Perlmuter
Marcia Pradzinski
John Quinn
Jenine Ravesloot
Marjorie Rissman
Tom Roby
Ryan Sauers
Nancy Schaefer
Irfanulla Shariff
Sharon Simmons
Judith Tullis
Gail Vescovi

In Memoriam
Sally Hanson Calhoun
Nancy Jean Carrigan
David Christensen
Don Cornwell
Patricia Gangas
Chris Holaves
Martha S. Moss
John Pawlik
Paul J. Wolf, Ph.D

Welcome to this Web site for the Illinois State Poetry Society, connecting ISPS members with each other and with the general public. Here you'll find information for and about this group of serious poets. Since June of 2000 we have been posting bimonthly editions of poetry written by ISPS members. All ISPS members are invited to submit a poem each two-month period. (How and when to submit) You are invited to read the ISPS member poems posted in December 2014 as well as previous postings.

To join ISPS through June, , please fill out our Membership Form and mail it with a check for $20.00. You don't have to be an Illinois resident to join ISPS, but you do need to be an ISPS member to have your poems posted in this Web site.
---
Upcoming ISPS Meetings
---
A Message from the President, October, 2014
by Susan T. Moss, ISPS President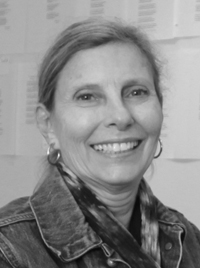 Looking back on 2014, ISPS accomplished so much in what seems like a very short time. Some of the highlights were publishing a second members' anthology, many and varied reading opportunities, poetry contests on the local and national level, creating poetry in response to art, attending the NFSPS convention in Utah, starting new online critique groups and participating in ongoing chapter meetings. In addition we welcomed many new members.
We also recognize the loss of several admired poets including Maya Angelou, Galway Kinnell, Robert Peters and Mark Strand. We salute the new United States Poet laureate, Charles Wright, who stated, "I'd rather be memory, touching the undersides/Of all I ever touched once in the natural world."
What of recollection? Several of our members are also memoirists, who like many of us, want to "write down memories before they can't be recovered" as Ted Kooser proposes. Through the succinct venue poetry can offer, we have the opportunity to capture the stories, observations and history that contribute to our individual lifetimes. Poetry formats what lingers in our thoughts and which we as well as others can reflect on long after the actual events or feelings. Galway Kinnell believed "A poem expresses one's most private feelings and these turn out to be feelings of everyone else as well."
When we write poems that can positively contribute to the world's human collective, we are part of the continuity that redeems us from oblivion. The everyday of our lives is not forgotten. Raindrops and birdcalls endure on a page spoken in harmony with the hope that we have helped hold what is precious. This reminds us, as Colum McCann wrote, "We seldom know what echo our actions will find, but our stories will most certainly outlast us."
May this past year breathe softly in our memory and the coming year bring moments worthy of recording.
Happy writing,
Susan T. Moss
stm48@hotmail.com
"Last Sunday" Readings, 2/22/15
James Reiss and Beverly Offen will be featured at Brewed Awakening, 19 West Quincy (across from the train station), Westmont, on Sunday, February 22, 2015 at 12:30 PM. There will also be open mic. Cover charge of $7.00 includes coffee and a snack. Bill Johnson will provide music from noon until 12:30. The readings are sponsored by the Illinois State Poetry Society and Brewed Awakening.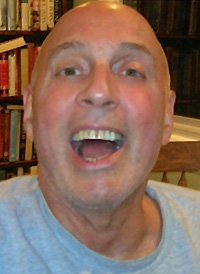 James Reiss's latest book is Riff on Six: New and Selected Poems. On New Year's Day 2015 his sixth full-length poetry collection, The Novel, was published. His work has appeared in such places as The American Poetry Review, The Atlantic, Esquire, The Hudson Review, The Iowa Review, The Kenyon Review, The Nation, The New Republic, The New Yorker, The Paris Review, Poetry, Slate, and Virginia Quarterly Review, plus anthologies, textbooks, and websites. He has received grants from the National Endowment for the Arts, the Ohio Arts Council, and the New York Foundation for the Arts, as well as awards from the Academy of American Poets, the College English Association of Ohio, the Ohioana Library Association, the Poetry Society of America, the Unterberg Poetry Center of the 92nd Street Y in New York, and the Pushcart Press. He has won four consecutive annual Zeitfunk Awards, in 2007–2010, from the Public Radio Exchange (PRX) for his reviews of independent radio producers' pieces; he has also written voice plays for WBEZ, Chicago's public radio station. More than 300 of his reviews have been published. His surname rhymes with "peace." His personal website is www.jamesreiss.com.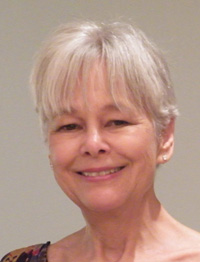 Beverly Offen completed a certificate program in Creative Writing at the University of Chicago, Graham School Writer's Studio. She has been published in Still Crazy, Front Porch Review, Nostalgia Digest, Hippocampus, and other small magazines. She was a reference librarian at the Chicago Public Library and at a community college. Recently she has returned to writing poetry and has been published in Legends, Waymark, and Persimmon Tree.
Call for Poems from ISPS Members Only
The Lemont Center for the Arts has invited the Illinois State Poetry Society to participate in a joint exhibit planned for March and April, 2015. The exhibit will be called Spark 2, reflecting the idea of "one form of expression providing the spark for another."
Artists will submit photos of their work to the LCA. Interested ISPS poets will receive digital photos via email in mid-January 9 (at the latest), and will have 2 or 3 weeks to write poems in response to the artwork. This is the reverse of the process in our joint exhibit of two years ago when the LCA artists created work in response to our poems. This will give us practice in writing what are called ekphrastic poems—poems in response to art. If you participate, at least one of your poems will be exhibited. Only ISPS members whose dues are up-to-date are eligible to submit.
There will be a reception on March 15, 2015, 1-3 PM, at the Lemont Center for the Arts where we will be invited to read our poems and meet some of the artists. You do not have to commit to be present at the reception to participate, but it is hoped that many of the participating poets and artists will attend.
If you would like to participate in this project (or have further questions), please send an email to wildamorris[at]Ameritech[dot]net with the SPARK 2 in the subject line.
Order Distilled Lives, Volume 1, ISPS Poetry Anthology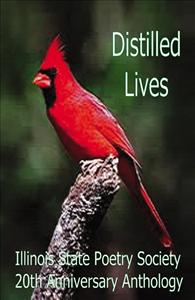 Seventy-five members of Illinois State Poetry Society have, as their 20th anniversary anthology's title promises, distilled life with its vicissitudes and revelations. Poems weave universal themes in rhyme and free verse while presenting fresh, provocative and sometimes metaphysical insights. Humor, pathos, reverie and existentialism, among other diverse tones, combine in this entertaining and insightful collection.
Sneak Peek
To Order
Contact Us
If you have questions or feedback regarding this Web site, please click a link below to send an e-mail to a member of the ISPS Web Committee. We welcome your thoughts.
Alan Harris
Larry Turner
William Marr

Web site design and maintenance by Alan Harris at